Ranger New Boat Models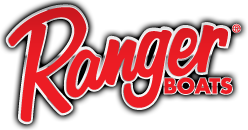 VIEW OUR CURRENT RANGER INVENTORY
50 YEARS OF QUALITY, INNOVATION AND PERFORMANCE
Celebrating its 50th Anniversary in 2018, the beginnings of Ranger Boats can be traced to 1968 with founders Forrest and Nina Wood. After building the original six boats in what is now the City Hall in downtown Flippin, Ark., the business grew quickly and soon became a household name among fishermen across the country. In the half-century since then, Ranger has pioneered many innovations that are now industry standards.
Today, Ranger Boats continues its commitment to building the highest-quality, strongest-performing boats on the water, with acclaimed models and series in the bass, multi-species, fish 'n' play, saltwater, waterfowl utility and pontoon boat segments.
The Ranger Five Star Advantage® is the guarantee behind every boat that lets you know you're getting an unrivaled and industry-leading product in every aspect. Ranger® boats are the highest quality, most innovative, safest boats with the best all-around performance. These attributes mean that your Ranger will be dependable and likely have the strongest resale value on the market.